Criminal Liabilities of Legal Persons Under New Iranian Penal Code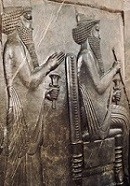 The purpose of this article is to review trends in introducing and enforcing liability of legal persons in Iran. Personality, from legal perspective, is the ability to have rights and obligations and a person is the addresses of such rights and obligations. Naturally, this characteristic is limited to human beings, however, law, for the purpose of responding to the social needs and the well-being of a society, may grant such a personality to a group of people or even properties, such as a trust property, under the name of legal personality.
The legal persons, in general, enjoy the same rights and obligations like natural persons. Nevertheless, those rights and obligations which are specific to human beings, such as right to marriage, cannot be imagined to be applied to legal persons. The problem, however, remains as to whether legal persons can be considered as criminally liable.
The old Iranian Penal Code had no provision to impose criminal liability on legal persons and in case of commission of a crime by a legal person, only its officials were considered criminally liable on the basis that all the decisions of the legal persons were taken by these natural persons. Nevertheless, outside the framework of the Penal Code, one could find provisions providing for the criminal liability of legal persons in limited cases such as issuing the bounced checks or violations of the labor rights of their employees.
The criminal liability of legal persons has always been a point of discussion among different legal scholars and different answers have been given to this question in different legal systems. This is because the notion of committing a crime implies the existence of an independent will which is difficult to be assumed for legal persons. Furthermore, some punishments are in nature can only be applied on natural persons, such as imprisonment. As a result, for example, some legal scholars argue that except for the corporal punishment which cannot not be applied on legal persons, other punishments, such as fins, are applicable on legal persons. Although it might be difficult to think of crimes to be committed by legal persons against physical integrity of others, there is no doubt that due to the overwhelming their involvement in social and economic affairs, legal persons may commit financial and commercial crimes or crimes against the moral integrity of another person.
For this purpose, and in line with the well-established international standard to criminalize crimes of companies, the Iranian legislator in adopting the new Penal Code recognizes the criminal liability of legal persons as an exception to the principle of individual criminal responsibility in Article 143 which reads as following:
In criminal liability, principally a natural person is responsible. The legal person is criminally liable if, and only if, its official representative commits a crime under its name and in pursuing its interest. The criminal liability of legal persons does not demolish the criminal responsibility of natural persons committing the crime.
The new Penal Code has not exempted any crime for the legal persons and, thus, it can be assumed that all crimes defined under the Penal Code can be attributed to legal persons. In case of the commission of crimes by legal persons, the following sanctions that are relevant to legal persons can be applied as provided in Article 20 of the new Penal Code:
- Compulsory dissolution;
- Confiscation;
- Temporal or permanent prohibition on doing special business or social activities;
- Permanente or up to 5 years' prohibition on increasing the capital of legal persons;
- Prohibition of issuing some commercial documents (such as corporate bonds, check…) up to 5 years,
- Fine;
- Publication of judgement.
It is worth mentioning that compulsory dissolution of the legal person and confiscation of its properties can only be applied in cases where the legal person is created for the sole purpose of committing a crime or, diverting from its original purpose, acts exclusively for the purpose of committing a crime. Moreover, these sanctions will not be applied to governmental or public organizations exercising sovereign acts.
As crimes by legal persons are generally committed by natural persons, imposition of sanctions on legal persons does not bar prosecuting natural persons. This, however, does not mean that the criminal liability of a legal person can be established if, and only if, the natural person is convicted. In other words, even if the natural person is innocent still the legal person can be convicted for committing a crime.
To conclude, recognizing that punishing only natural persons, even the top managers of a legal entity, is not a sufficient deterrent for legal persons willing to break the rules, the new provisions of Iranian Penal Code can be considered as effective measures to fight crimes committed by legal persons, including corporations.
This article is published firstly on: http://www.lawandopportunities.com/2018/04/08/criminal-liabilities-of-legal-persons-under-new-iranian-penal-code/